On January 7, the cloud security provider Lacework became the first cybersecurity unicorn of 2021 when it raised $525M in a Series D round at a valuation of $1B.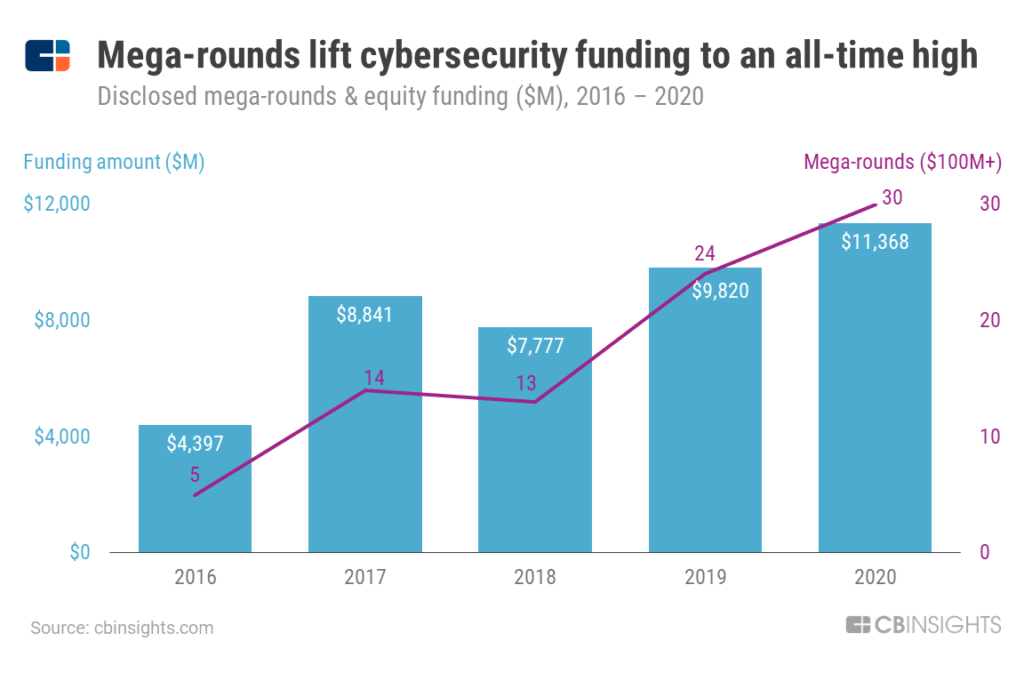 Lacework's mega-round underscores a period of heightened interest in cybersecurity. Funding to the sector reached an all-time high of $11.4B in 2020 — a nearly 50% increase from 2018. 
Want the full post? Become a CB Insights customer.
If you're already a customer, log in here.
The post Cloud Security Sprints Ahead In 2021 appeared first on CB Insights Research.