Businesses across industries are turning to cutting-edge tech like artificial intelligence, the cloud, and automation to drive digital innovation. The thing these technologies all have in common? Open-source software. 
Open-source software is publicly available source code that developers can access, edit, and build on. But the technology is expanding beyond the realm of software developers — and the media is taking notice.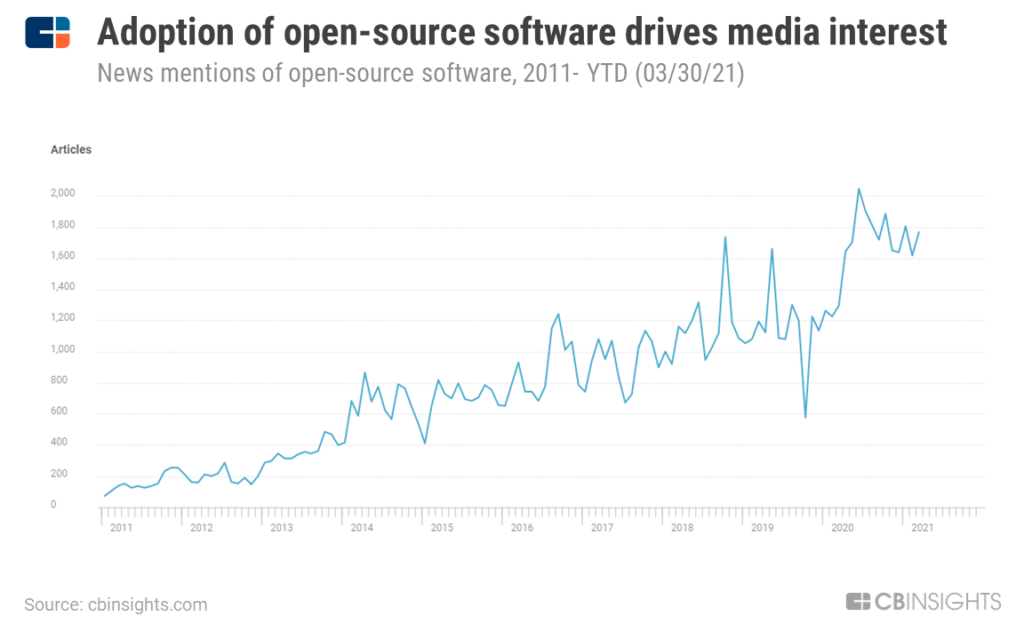 Want the full post? Become a CB Insights customer.
If you're already a customer, log in here.
The post From Netflix Streaming To Contact Tracing, The Open-Source Revolution Is Disrupting These 6 Industries appeared first on CB Insights Research.